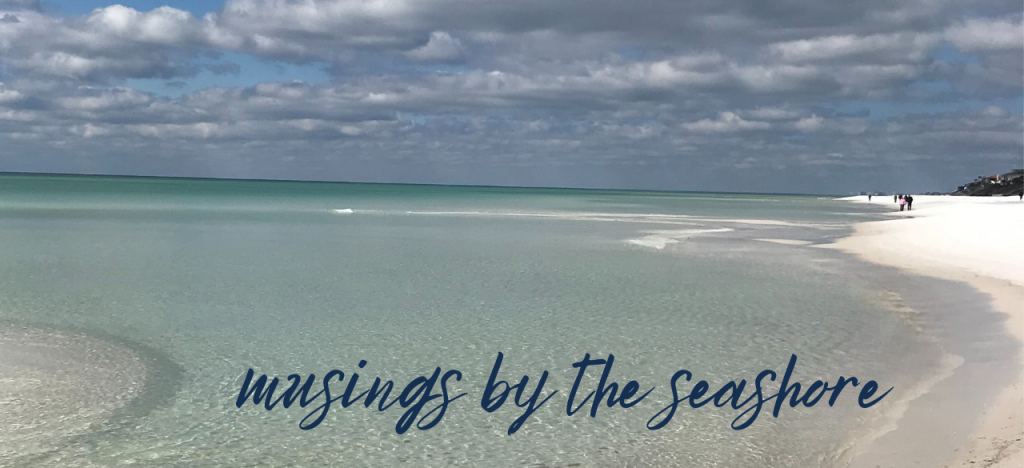 UPDATED 4/26 … "Pixar's Soul has won the Oscar for Best Animated Feature, becoming the only film ever to win that award without playing in U.S. movie theaters." (NPR)
Originally this post was written in February 2021 …
We watched the Disney movie, "Soul", this week. I've been thinking about it … it was not your typical kids' animated video. The themes were mature, thought-provoking!
Rotten Tomatoes summarizes the movie like this:
Joe is a middle-school band teacher whose life hasn't quite gone the way he expected. His true passion is jazz — and he's good. But when he travels to another realm to help someone find their passion, he soon discovers what it means to have soul.

Rotten Tomatoes
What makes us who we are? Is it personality, passion, purpose?
Scientists haven't pinned down personality (or temperament) completely but they estimate that between 20 and 60 percent is due to genetics. Temperament is how children interact with their environment. Are they active? Are they slow to warm-up to new situations? Are they intense, moody, or distractible? So quite possibly babies are born with key elements of personality! In the movie "Soul," "22" is the 22nd soul ever created, sarcastic, funny, and reluctant to go to earth. Clearly she already has personality! She isn't interested in going to earth early in the movie because she is not convinced life is worth living – she lacks "spark!"
In the movie, "spark" is equivalent to passion. Joe is passionate about the piano, jazz, all things music. "22" on the other hand can't find her spark! She's been mentored by many historically great people passing through the great beyond, and none of them have been able to help her find her spark! So when Joe ends up in the great beyond, he is assigned to 22 to help her find her spark! At first he believes that will be easy – just show her all sorts of activities in life, possible careers, and surely one will grab her attention. They are all "meh" to her!
If we were to believe 22, we would think that spark or passion is the only reason to live. Joe was struggling with this concept, himself. His passion was to make it big as a jazz musician. And after his really big gig, he discovered it wasn't enough!
Joe asks, "So, what happens next?" Dorothea Williams responds: "We come back tomorrow night and do it all again." Joe looks despondent. Dorothea Williams asks, "What's wrong, Teach?" Joe confesses, "I've been waiting on this day for my entire life. I thought I'd feel different."

IMDb movie quotes
Maybe you have had a moment like this – when you have achieved what you thought were your dreams, the right home makeover, the right outfit, the right job, the right paycheck, only to find that the satisfaction wasn't all you thought it might be. Fulfilling your passion wasn't enough!
So then, what about purpose?! Purpose and passion are not the same. In the movie, 22 gets a taste of life … in the form of pizza, maple whirligigs, a spool of thread. She finds enchantment in the everyday, in the ordinary! And not soon after, Joe realizes that in focusing on what he didn't have (the all important gig), he was missing out on his purpose … that each day, the many decisions in each day, the people in each day … shape who he is, and comprise his purpose!
In pondering this today, I wonder how often we get confused about passion and purpose. How we sometimes idolize our passions to the point of missing out on life's greater purposes? How we get so caught up in thinking we will make it big in the future, that we miss out on living in the present? Or that somehow we aren't doing enough – making a big enough splash – to matter?
Often in the Christian life we are challenged to do "great" things for God. And we get confused when much of life is mundane, ordinary, the typical work week, the household chores, and so on. In what way do our lives testify of God's grace and goodness in the mundane?
How are passion and purpose in the Christian life
played out in our ordinary lives?
"Teacher, which is the greatest commandment in the Law?" Jesus replied: "'Love the Lord your God with all your heart and with all your soul and with all your mind.' This is the first and greatest commandment. And the second is like it: 'Love your neighbor as yourself.' All the Law and the Prophets hang on these two commandments."

Matthew 26:36-40
Passion and purpose start and end with LOVE!
Loving God is first knowing Him. And in knowing Him, we honor Him with praise and worship. Loving God is putting Him first, making our relationship with Him a priority – spending time with Him alone, talking with Him, reading His written revelation of Himself, participating in community with others who love Him. Loving God is to yearn for Him, to desire Him, to seek Him out! And last, to love God is to obey Him!
And there is nothing on earth that I desire besides you. Ps. 73:25b
As a deer pants for flowing streams, so pants my soul for you, O God. (Ps. 42:1)
Oh, taste and see that the Lord is good! (Ps. 34:8)
Let everything that has breath praise the Lord! (Ps. 150:6)
If you love me, you will keep my commandments. (John 14:15)
Present your bodies as a living sacrifice, holy and acceptable to God, which is your spiritual worship. (Rom 12:1)
Our passion and purpose are also evident in loving others. My husband has often taught this definition of love, "Love is an unconditional, sacrificial commitment to the welfare of another manifested through intentional acts of kindness." Wanting others to thrive, to flourish – even others very different from ourselves, even others who are still far off from God! It is in our loving those who don't know Him that we reflect who He is!
"The greatest single cause of atheism in the world today is Christians who acknowledge Jesus with their lips and walk out the door and deny Him by their lifestyle. That is what an unbelieving world simply finds unbelievable."

Brennan Manning
Our passion for Christ leads us to our purpose, our vocation …
"The vocation . . . is that of being a genuine human being, with genuinely human tasks to perform as part of the Creator's purpose for [His] world. The main task of this vocation is "image-bearing," reflecting the Creator's wise stewardship into the world and reflecting the praises of all creation back to its maker."

NT Wright, The Day the Revolution Began
On ordinary days, in ordinary ways, we love God, and do good to those placed in our sphere of influence. That might be our family, our neighbors, our workmates, those that serve us in the grocery store or restaurant … showing love by seeing, listening, caring, and offering something of ourselves in kindness.
The movie, "Soul," is an animated "kids" movie with much to ponder!