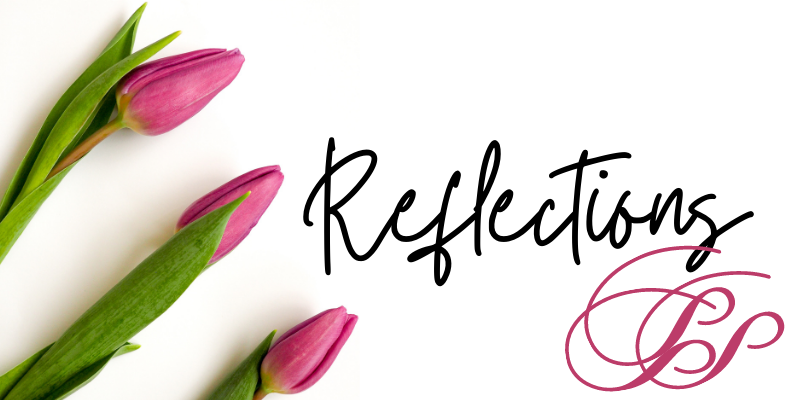 Mid-May Reflection!
These are the days of … **
Walking through the springtime beauty of local nature centers
Watching 4 year old grandsons discover the joy of swimming
Enjoying guests at our dinner table … pre-pandemic style!
Wrapping up the school year with my tutoring kids
Planning, anticipating our anniversary get-away at the end of this month
Planning, anticipating beach views in June & July
Writing every day in the #HopeWriterLife Challenge
Day 45/90 milestone – read half the Bible – second time through this calendar year
Thinking deeply about spiritual development, what do we need in general, what do I need specifically
Revisiting White Collar & Ted Lasso TV series as a means of relaxing in the evening
** "These are the days of" is a practice recommended by Emily P. Freeman. She often records these lists weekly. I'm trying to create a rhythm of reflection twice a month.
---
I've been collecting quotes that have been meaningful
to me this past month.
Here are three to share with you!
---
---
"A disciple is a learner, but not in the academic setting of a school-room, rather at the work site of a craftsman. We do not acquire information about God but skills in faith."

Eugene H. Peterson,
A Long Obedience in the Same Direction: Discipleship in an Instant Society
Peterson's quote reminds me that as I am in a growing, learning relationship with Jesus, my goal isn't to get information about God, but to learn skills in faith. I learn to trust His word, to apply it to my life, to converse with God. I learn to articulate my faith so that I can share it with others. And I worship this personal God!
---
---
"Living out loud doesn't mean you go out there and
make noise, any noise.
It means expressing the genuine sound in your heart."

Sue Monk Kidd, "Women on the Loose,"
Hungry Hearts: Essays on Courage, Desire, and Belonging
The idea of living out loud caught my eye! I want my "out-loud-ness" to speak boldly for God, in gentleness sharing my faith and inviting others to join me!
---
---
Being human means sharing God's nature in some way; being human means living as He lives and doing what He does. In a sense, the image of God is something like DNA.

Hannah Anderson, Made For More: An Invitation to Live in God's Image
I love this idea that being created in the image of God is like having His DNA – or at least something like it! His DNA, His stamp on my life, determines my purpose, who I am meant to be, what I am meant to accomplish!
---
---
If you have captured a quote recently that resonates with you, please share it in the comments!