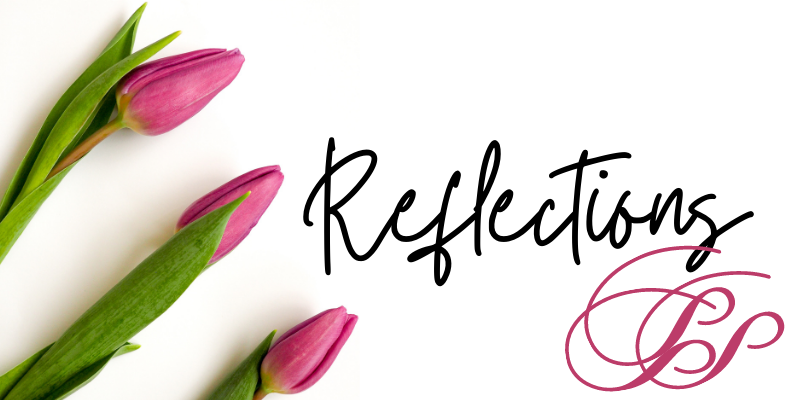 Are you smack dab in the middle of an ordinary life?
Not called to fame or power?
Do you live a simple life – wondering if your life is significant?
---
Bring my sons from afar and my daughters from the ends of the earth—
everyone who is called by my name, whom I created for my glory,
whom I formed and made."

Isaiah 43:6b – 7 NIV
---
I have good news for you!
God created you for His glory!
And He brings His purposes to pass!
---
I will cry to God Most High, Who performs on my behalf and rewards me [Who brings to pass His purposes for me and surely completes them]!

Psalm 57:2 AMP
---
We've been called to live out loud and on purpose.
How can we grow and maintain our understanding
of God's purpose for us?
First, know you are His image bearer. Image often refers to an icon, a physical idol, so in that sense we are physical representations of our God. The implication of being "in His image" speaks to our relationship with creation – originally we were to rule and subdue the earth. We are his "'royal" representatives to rule and to mediate blessings to the world.
Second, ask God what He is doing in you, around you, and ask Him to show you how to get in on His work! He honors our honest prayers.
---
You cannot stay where you are and go with God.
You cannot continue doing things your way and
accomplish God's purpose in His ways.
Your thinking cannot come close to God's thoughts.
For you to do the will of God, you must adjust your life to Him,
His purposes, and His ways.

Henry Blackaby, Experiencing God
---
Third, practice the gifts He has given you. God has blessed us with unique personalities, talents, spiritual gifts so that we can glorify Him, pointing others to Him! We strengthen one another's faith when we use the gifts given to us. Last week our pastor preached from Hebrews 12 – the author of Hebrews urges us to strengthen feeble arms, weak knees, and make level paths for our brothers and sisters. In doing so, we work out His purpose in our lives, glorifying Him with our unity.
---
God reveals His glory through His people!
We reflect His glory in our UNITY!
Unity is possible because we have been gifted
with the same glory given to Jesus by the Father.
Unity is not uniformity, it is not organizational, it is not about "religion." Our unity is based on our shared life in Christ!
It is all about our common love, loving God and our neighbors!
Unity is about our common purpose –
doing all things for the glory of God!
---
Let's ask our living Lord to fulfill his purposes in each of us, teaching us, training us to live His grace and goodness OUT LOUD in our families and communities. May all that we do, big or small, glorify Him whose name we bear!
---
"If you ask me what I came to do in this world, I, an artist,
will answer you, 'I am here to live out loud" 

~Emile Zola.
---
Give to our God immortal praise;
mercy and truth are all his ways:
wonders of grace to God belong;
repeat his mercies in your song.

Give to the Lord of lords renown;
the King of kings with glory crown:
his mercies ever shall endure,
when lords and kings are known no more.

He built the earth, he spread the sky,
and fixed the starry lights on high:
wonders of grace to God belong;
repeat his mercies in your song.

He fills the sun with morning light;
he bids the moon direct the night:
his mercies ever shall endure,
when suns and moons shall shine no more.

He sent his Son with pow'r to save
from guilt and darkness and the grave:
wonders of grace to God belong;
repeat his mercies in your song.

Through this vain world he guides our feet,
and leads us to his heavenly seat:
his mercies ever shall endure,
when this vain world shall be no more.

Isaac Watts
---
I've been participating in the HopeWriters Challenge this week. You can find entries in my Instagram account as well as here in my blog –
#hopewriterlife
#hopewriterslife