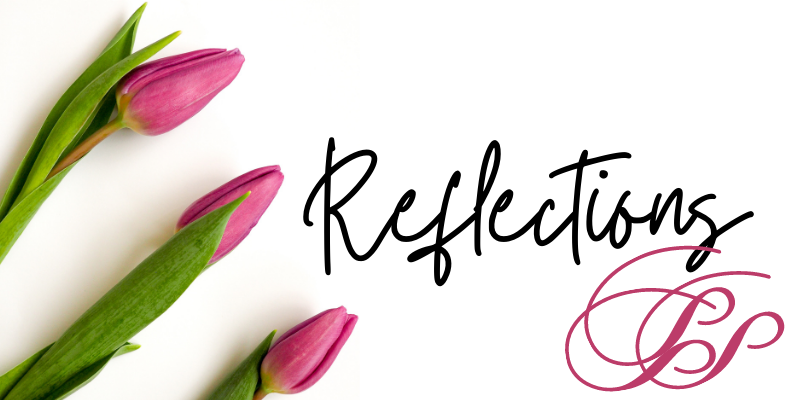 Thinking about faith today …
Our pastor has been preaching through Hebrews and we've landed in chapter 11, the "hall of faith!" Some folks you expect are listed there but there are some that are unusual, for example, Samson and Jephthah. When I read the story of Jephthah I am puzzled by God's acclaim of faith.
Then this week I read the book of Genesis and Job. Again, I marvel that God uses such ordinary people, some even quite shady. Do you know the story of Judah? How about Jacob?
Jacob in particular caught my attention. Even Jacob's name illustrated his deceptive nature. He tricked his brother twice – first for his birthright, second his father's blessing. He had to run to escape his brother's anger. Later, when Jacob and Esau's path crosses, Jacob is fearful. He realizes his brother could quite possibly want to do him harm. He creates an elaborate scheme to woo his brother with gifts. In the meanwhile, God has plans for Jacob. God sees who Jacob will become.
So Jacob's gifts went on ahead of him, but he himself spent the night in the camp. So Jacob was left alone, and a man wrestled with him till daybreak. When the man saw that he could not overpower him, he touched the socket of Jacob's hip so that his hip was wrenched as he wrestled with the man. Then the man said, "Let me go, for it is daybreak." But Jacob replied, "I will not let you go unless you bless me."

Genesis 32:21-26
God does bless Jacob – He not only changes Jacob's name to Israel, but God also changes his future. Israel fathers the twelve sons that become the twelve tribes making up the nation of God's people. Jacob's faith is messy at best but still … God blesses him!
The story of Jacob wrestling with God is a beautiful depiction of what deep faith looks like. Deep faith is an intimate, tenacious, all-of-life, sweaty, bloody, sometimes clumsy, and always real encounter with God. Faith isn't a choreographed script; it's a wrestling mat. It means taking all of your fears, sins, insecurities, and doubts and going head-to-head with God. And yes, you'll probably get bruised, broken, and lose your swag. But it's better to be an authentic mess before God than a fake religious person. Faith means going all in. If you want deep faith, not just the faith of your parents, friends, or church, but a faith that changes you and makes you come alive, then there is no other way.

Dominic Done and Bob Goff, When Faith Fails: Finding God in the Shadow of Doubt
Notice these others who wrestled, argued, even laughed at God … expressing their doubt and yet winning at faith …
Abraham and Sarah were longing for God to make good on His promise of a son. God sent messengers to Abraham – 3 men to whom Abraham extended hospitality. They told Abraham that this time next year he would have that son! Sarai laughed, and then lied about laughing. And in a year she gave birth to her son of promise. (Genesis 18) Sarah's faith was messy, but God blessed her – the mother of a nation!
Now faith is being sure of what we hope for, being convinced of what we do not see.

Hebrews 11:1 (NET)
Moses argued with God on Sinai when God said He would send an angel with the people into the promised land because if He were to go with them even for a moment He might destroy them. Moses said, "If your Presence does not go with us, do not send us up from here. How will anyone know that you are pleased with me and with your people unless you go with us? " God relented, promised to go with His people. And Moses got a glimpse of God's glory! (Exodus 33). Moses' faith was messy, countering God with arguments, but God blessed him!
Knowing God is so much more than passionless acceptance, suppressing doubt with endless affirmations of songs and sermons, or blindly checking a religious box. Knowing God is pursuit. … Deep faith means tracking God down, hill after hill, through unfamiliar, obscure terrain, until you see him. True faith, like love, won't be satisfied until it encounters the desire of its heart.

Dominic Done and Bob Goff, When Faith Fails: Finding God in the Shadow of Doubt
Habakkuk's name means wrestler. He wrestled for justice. He cried out to God, even complained to God! God responds, "Look at the nations and watch—and be utterly amazed. For I am going to do something in your days that you would not believe, even if you were told." (Habakkuk 1). Habakkuk's faith is messy but God was listening!
God uses these examples of doubt, distress, dissension to build our faith.
And then we come to Peter walking on the water. Amazingly, Jesus did not commend Peter for his faith when he walked those few steps on the water.  Oh my … what does that say about this fledgling faith I have? In fact, Jesus said Peter had little faith …
"Come," [Jesus] said. Then Peter got down out of the boat, walked on the water and came toward Jesus. But when he saw the wind, he was afraid and, beginning to sink, cried out, "Lord, save me!" Immediately Jesus reached out his hand and caught him. "You of little faith," he said, "why did you doubt?

Matthew 14:29-31
Peter had faith to step out of the boat!  But, although Peter had been learning from Jesus for some time, he did not trust Jesus over the wind and waves. Faith is believing that God will act according to His character; faith is confidence that God is fully active in our world, in our life, and He is bringing about His purposes. Peter doubted God's character. That's not the end of the story, though. God does bless this man who doubted Him, who even denied Him, whose faith was clearly messy!
Faith — is the Pierless Bridge
Supporting what We see
Unto the Scene that We do not —
Too slender for the eye

It bears the Soul as bold
As it were rocked in Steel
With Arms of Steel at either side —
It joins — behind the Veil

To what, could We presume
The Bridge would cease to be
To Our far, vacillating Feet
A first Necessity.

Emily Dickinson
My take-away … by nature, humans are messy; I'm messy, my faith is messy! But God redeems us even in our messiness, uses us despite our doubt and arguments, and blesses us to bring about His purposes. I am not dependent on my own ability to maintain faith, but totally dependent on God who is faithful! He who has begun a good work in me will complete it!
"All the persons of faith I know are sinners, doubters, uneven performers.
We are secure not because we are sure of ourselves
but because we trust that God is sure of us. …
Traveling in the way of faith and climbing the ascent to Christ may be difficult,
but it is not worrisome.  The weather may be adverse, but it is never fatal.  
We may slip and stumble and fall, but the rope will hold us."  

Eugene Peterson, A Long Obedience in the Same Direction. 
Lord, I am so grateful that while still in sin you sought me, redeemed me, and in my messiness you sanctify me. I believe you, help me in my unbelief! Teach me how to breathe out all doubt, entrusting it with You, and breathing in the gift of Yourself! Establish my steps in your word, cause me to stand firm in YOU, and in the gift of faith given me. Amen
My faith looks up to thee,
thou Lamb of Calvary,
Savior divine:
now hear me while I pray,
take all my guilt away,
O let me from this day
be wholly thine.

May thy rich grace impart
strength to my fainting heart,
my zeal inspire;
as thou hast died for me,
O may my love to thee
pure, warm, and changeless be,
a living fire.

While life's dark maze I tread,
and griefs around me spread,
be thou my guide;
bid darkness turn to day,
wipe sorrow's tears away,
nor let me ever stray
from thee aside.

When ends life's transient dream,
when death's cold, sullen stream
shall over me roll,
blest Savior, then, in love,
fear and distrust remove;
O bear me safe above,
a ransomed soul.

Ray Palmer, 1830