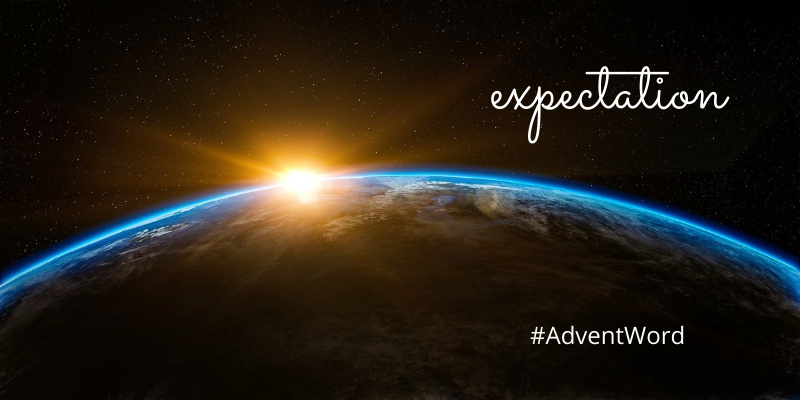 "Whether it be a lakeside retreat or the journey of life,
our expectations are our greatest obstacle to union
with God in the present moment.
It is Jesus who writes all the lines, all the words,
and all the letters of our lives."

Brennan Manning, The Relentless Tenderness of Jesus
---
Our expectation for the holiday season often gets the best of us. Maybe you are like me, wanting perfection, caring too much about how others perceive the celebrations, wishing to meet everyone's needs.
Quite possibly, our expectation for this season is our most significant obstacle to union with God during Advent. Advent is about learning to wait. Advent is about light overcoming darkness. Advent is about pondering all these miraculous things in our hearts. Advent is about leaning into the truth of the gospel that Jesus took on human flesh for our sakes.
Our hearts need continual redirection. Our lives are full of both lament and joy, and it would be disingenuous to pretend that the story of our salvation – the birth of a baby in the abject poverty of a manger – could contain one without the other.

Andy Scott
---
Our hearts need continual redirection! Oh my, yes! We need to preach the gospel to ourselves daily! Our expectations, hopes, fears – they all need realignment regularly. Advent is rehearsal, preparing our hearts for His coming, even His second coming. Advent is eagerness, yearning, stretching out in hope towards God's truth. Advent is renewing our faith, remembering the hope He put in our hearts.
We, too, wait with eager hope for the day when God will give us our full rights as his adopted children, including the new bodies he has promised us. We were given this hope when we were saved. (If we already have something, we don't need to hope for it. But if we look forward to something we don't yet have, we must wait patiently and confidently.)
Romans 8:23b-25
---
Expectation in this Advent season not only reminds us of what took place but also what will take place. By rehearsing the events of the first Christmas, our hope is renewed, our expectations shaped, and our hearts encouraged. We look forward to the completion of our redemption.
---
Father, we wait with eagerness for the completion of our adoption, for the coming of the new heavens, the new earth, for that beautiful city where no sun will be needed. In this waiting, Lord, teach us to guard our hearts and minds so that our joy is complete in you. May we know the pleasure of your peace, the comfort of submitting to your control, and the reassurance of rest in you. Amen.