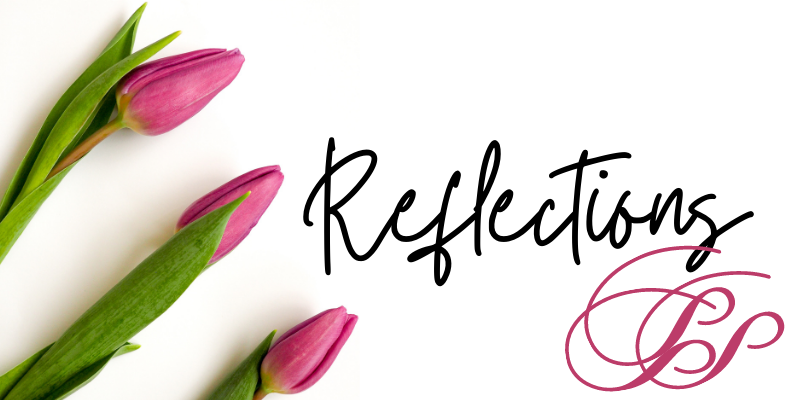 The other day I blogged about drawing with my grandson (click to read more) – I'm not a skilled artist by any means. But I love the visual arts, I love to dabble in it with paints, colored pencils. I realize one reason I am not any better than I am is that I don't really work at it!
Art doesn't just happen! Art, whether music, writing, the visual arts, requires trial and error, practice, editing, rewriting, reworking, even a period of simmering on the back burner!
Being an artist means: not numbering and counting, but ripening like a tree, which doesn't force its sap, and stands confidently in the storms of spring, not afraid that afterward summer may not come. It does come. But it comes only to those who are patient, who are there as if eternity lay before them, so unconcernedly silent and vast. I learn it every day of my life, learn it with pain I am grateful for: patience is everything!

Rainer Maria Rilke
I love the word picture of ripening, not forcing its sap – it applies not just to the life of the artist, but also to our spiritual lives. The tree stays connected, the roots go deep, especially during the dormant seasons. The tree soaks up nourishment. When the time is right, the warmth returns, the tree bears fruit. As the fruit develops it grows sweeter.
I am the vine; you are the branches. If a man remains in me and I in him, he will bear much fruit; apart from me you can do nothing.

John 15:4


(Click to read a blog post on this passage)
Interesting, that in nature there are seasons for bearing fruit and seasons of dormancy. Maybe you've experienced a wilderness, a dry spell in your spiritual life. I have! We see examples of that in scripture.
Joseph was sold as a slave, then falsely accused, landing in prison, quite possibly for ten years. Joseph had no idea if or when he might see his family again. He had no reason to hope that his prison days would end. His "wilderness" experience was difficult.
Moses was God's choice as the esteemed leader of the Israelites. But Moses was in the desert of Midian for 40 years before God called Moses to do the work He had for him. Moses' dormant period was different than Joseph's, not the same challenges, but still a dormant time.
The Bible isn't clear about how long David ran from Saul, but it appears it could have been several years. God had great plans for David, but David first had to go through a difficult period, a wilderness of sorts.
"The basic premise of biblical trust is that the God and Father of Jesus Christ wants us to live, to grow, to unfold, and to experience fullness of life. Trust is an attitude acquired gradually through many crises and trials."

Brennan Manning, Ruthless Trust
We learn more about trusting God in the dark seasons of life, in the challenges. Our roots are forced down into the bedrock of faith! As we read scripture and pray, we affirm that God walks with us even in the face of calamity, when we can't see Him at work. It may feel dark, cold, or lonely. In the dark seasons we may be more sensitive to the injustices around us. Our circumstances may even overwhelm us!
For wherever I am, though far away at the ends of the earth, I will cry to you for help.
When my heart is faint and overwhelmed, lead me to the mighty,
towering Rock of safety.

Psalm 61:2 TLB
Habakkuk complained to God, he was in a despondent period where injustice seemed to have control. As he prayed, God responded that He, the Lord, was in His Holy Temple – meaning He was still in control. God was working out His plan! Habakkuk's complaining turns to praise as he listened to God – and still we say with Habakkuk –
Though the fig tree does not bud and there are no grapes on the vines,
though the olive crop fails and the fields produce no food,
though there are no sheep in the pen and no cattle in the stalls,
yet I will rejoice in the Lord, I will be joyful in God my Savior.

Habakkuk 3:17-18
If we never experienced the difficulties we would not know the power, the strength, the faithfulness of God to see us through.
Instead of being problem-centered, focused on ourselves,
we become more God-centered!
The dormant seasons are significant!
I thank God for the mountains and I thank Him for the valleys
I thank Him for all the storms He brought me through
For if I never had a problem, I wouldn't know that He could solve them
And I wouldn't know what my faith in God can do

Through it all, through it all
I've learned to trust in Jesus, learned to trust in God
Through it all, through it all
I've learned to depend upon His word

Andrae Crouch
Does that mean we seek the dormant periods – I think not!
They will come.
But what I think it means is that we don't lose hope
in the midst of the dry spell.
Consider it pure joy, my brothers and sisters, whenever you face trials of many kinds, because you know that the testing of your faith produces perseverance. Let perseverance finish its work so that you may be mature and complete,
not lacking anything.

James 1:2-4
We should not worry about our own ripening
or the act of bearing fruit –
instead our work is to believe, and to abide –
to cling to the ONE who gives life!
The Spirit living within will produce the fruit in due time!
As a branch I may abide,
Whether joy or woe betide,
In my Lord, the living Vine,
That the fruit should not be mine.

Daily pruning He may see,
In my life is best for me.
He permits in love, I know,
Things that I must undergo.

I may ask Him what I will,
And His Word He will fulfill,
Branch-and-Vine Life every day,
All along my earthly way.

J. I. McClelland