I haven't published a reflection piece lately. I decided to review the reflection I wrote at the beginning of autumn last year!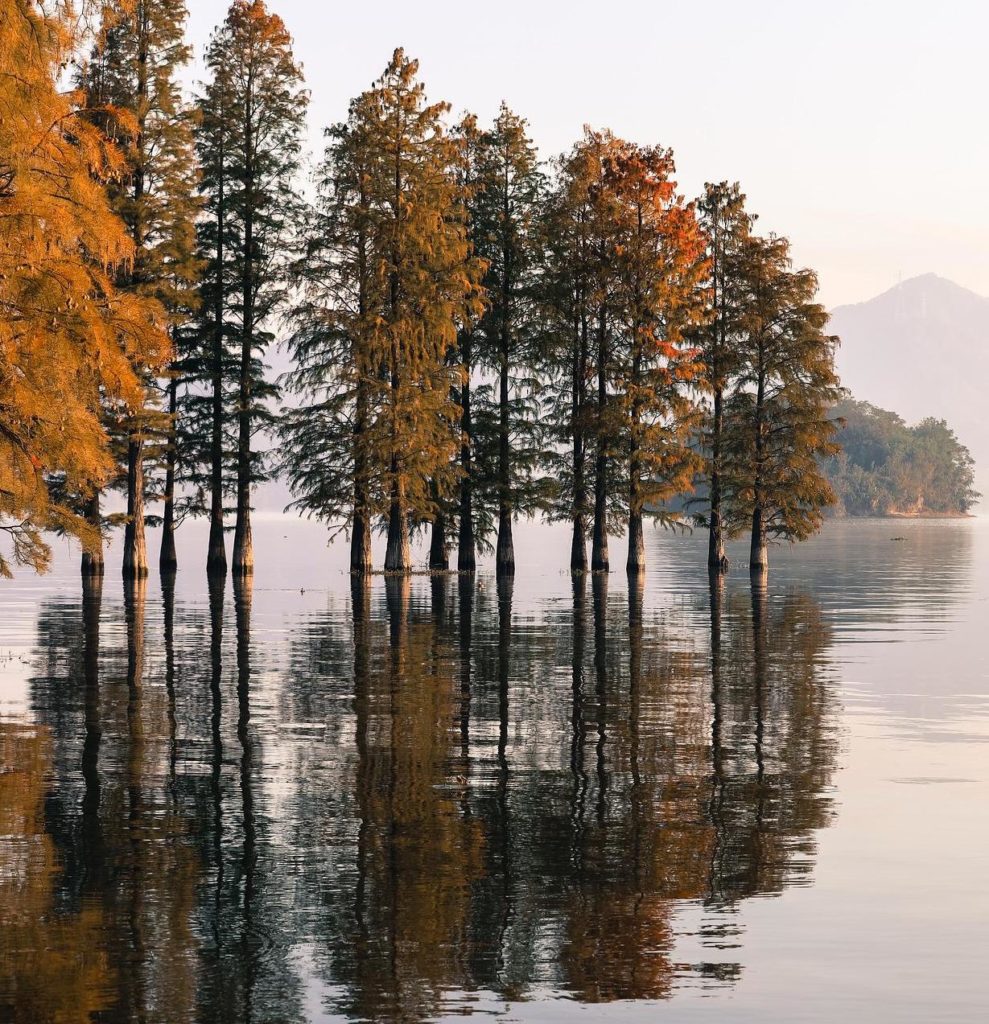 In September, Our church activities pick up. Interestingly, the church follows a school calendar and new sessions are just starting. Our women's development group will study Romans using Courtney Doctor's In View of God's Mercies. There's a new theology cohort as well – looking forward to reading along in Paul David Tripp's book, Do You Believe. Soon I'll volunteer a bit in the local elementary school, take a grandkid or two to piano lessons, and help with after-school pick-up duties! Establishing a rhythm for fall is in the works!
Last year, I listened to Emily P. Freeman's episode 193: A Soul Minimalist's Guide to Autumn. If you have never heard Emily, now is a great time to check out her encouraging podcast. You are probably familiar with minimalism in the sense of reducing stuff! But soul minimalism is about reflecting on how to intentionally identify what's working and what is distracting us in our hearts and minds.
Freeman suggests five S's to practice this discipline of reflection – soul searching, soul minimalism.
Stance

(naming where you are):
Currently, I am excited about the possibilities for fall! I have questions, concerns, and definite topics to talk with God about regularly. I see Him at work, and I'm curious about what He will accomplish during the next few months!
Space

(identifying seasonal systems or rhythms):
As the weather cools down at night, I am looking for time to relax by the fire pit. I'm eager to open the windows while we sleep! I stocked up on some tea and shopped for yarn. I am going to revive my crochet hooks!
See

(what needs attention):
Ron and I have been working on the skill of hospitality. This fall, I want to expand our invites, get to know more people in our church community, and continue to work on friendships. On a personal note, I recently noticed some unbecoming feelings that I need to work out.
Skip

(what can I let go of):
As Emily carefully reminds us, planned absence doesn't refer only to our calendars; it can also refer to things like perfection or shame. I have some reoccurring thoughts I want to let go of this fall!
Senses

(what is life-giving this season):
This fall, I am carving out moments for some quiet, for an informative podcast, reading, study, and exercise. Each of these ministers to my soul. This past week I added fall colors to the landscape of my favorite rooms in the house; next up will be finding spaces for pumpkins – bringing the beauty of the fall garden inside.
Fire, Breezes, Pumpkins, Cinnamon,
Oranges, Reds, Meditation, Long Walks
Imperfections, Forgiveness, Self-Acceptance
Believing He is Working ALL Things for GOOD!
Autumn Vibes
Need some inspiration –
Read Parker J. Palmer's essay on The Paradox of Fall.
"In the visible world of nature, a great truth is concealed in plain sight: diminishment and beauty, darkness and light, death and life are not opposites. They are held together in the paradox of the "hidden wholeness."

Parker Palmer
---
Enjoy classic poetry written about this season! Read a poem a day by the fire!
The moon drops one or two feathers into the field.
The dark wheat listens.
Be still.
Now.
There they are, the moon's young, trying
Their wings.

James Wright
---
Add #autumnmood to your Instagram feed for a bit of fall color!
---
Create your playlist of Autumn Music or check out these —
Autumn by Emily Freeman
Vintage Autumn Jazz
---
See, in the woodland, the leaves turning crimson;
Hark, how they rustle and fall to the ground.
Autumn, bright autumn is smiling and glowing,
Showing the treasures that now may be found.

Sheaves that are golden are housed in the garner,
Fruits that have ripened are gathered and stored.
Autumn has come with its bounteous blessing,
Riches and beauty are freely out-poured.

Life has its autumn, its sheaves to be garnered,
Then we shall reap what at first we have sown;
Grant us, O Father, Thy grace and Thy guidance,
Let us be reapers of blessings alone.

Praise the Creator who giveth us richly
All His good bounty to use and enjoy;
Lift up your hearts and your voices in singing,
Joyful thanksgiving the days should employ.

Julia Johnston 1849-1919