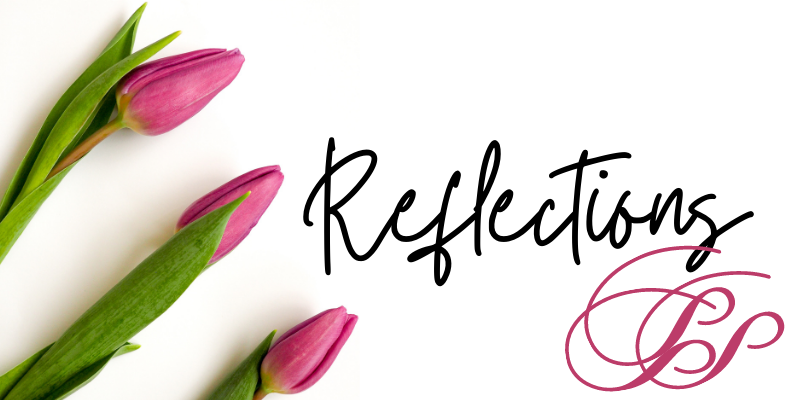 I am reminiscing today. A friend asked about our day yesterday. Easter Sunday this year was different – still severely affected by the pandemic. We did enjoy church immensely. We worshipped in a full sanctuary – a first – well, in many months! We are vaccinated and the congregation was masked. It was heartwarming, heart-stirring to sing hymns with a large group of like-minded believers. Our singing inspired both heart and mind as we lifted up praise to the risen Savior. Our pastor preached from Luke – the story of Jesus and the travelers on the road to Emmaus. Jesus' resurrection changes everything! I'll blog my notes about that sermon this week.
But the rest of the day was not our typical Easter Sunday. For the first time in 7 – 8 years we did not host an egg hunt for grandkids. We didn't have family gather around the table. While we did visit briefly with our sons, their wives, our grandkids, the day was mostly quiet. I napped, cuddled up to Ron while he watched a movie. We read. We enjoyed mostly leftovers from a previous meal. And you know – it's OK! It was different and still a beautiful day.
But that started me thinking about past years. Growing up, Sunday dinner was a standard in our house. Mom prepared foods that could be fixed a day ahead, or left in the oven on Sunday mornings. She had special recipes that worked best for Sundays. Her Sunday rolls were heavenly! But not only did we have good food, my parents invited someone to join us nearly every week. We lived in Norfolk, Virginia, home to military installations. Oftentimes my parents invited hungry sailors home. Other times they invited friends with whom they shared life.
There was more. On Sunday evening our parents would invite more folks over. We had simple finger foods, laughter, games, just plain good fun. For a while they led the teen group so it was expected for teens to gather at the house on Sunday nights. Their parents might come as well to socialize in the other room.
Sundays were busy, with worship and fellowship,
breaking bread together in large and small groups.
Thinking about breaking bread together also reminded me of early days in our marriage. Childhood experiences influence your adult life. So I envisioned friends gathered around our table even after we were married.
In our first year or two of marriage, we attended a large church. We were blessed to be a part of an excellent Sunday School class designed especially for newly married couples. It was in that class that we formed friendships and built connections to the larger community. We were drawn to one couple in particular, David and Vicki. We shared meals together often. We even met together weekly to discuss scripture, memorize scripture, and pray together. I can't tell you how precious that time was. Our hearts were knit together, and our love for God grew.
Life isn't an accumulation of abstractions such as love and truth, sin and salvation, atonement and holiness; life is the realization of details that all connect organically, personally, specifically: names and fingerprints, street numbers and local weather, lamb for supper and a flat tire in the rain. God reveals himself to us not in a metaphysical formulation or a cosmic fireworks display but in the kind of stories that we use to tell our children who they are and how to grow up as human beings, tell our friends who we are and what it's like to be human. Story is the most adequate way we have of accounting for our lives, noticing the obscure details that turn out to be pivotal, appreciating the subtle accents of color and form and scent that give texture to our actions and feelings, giving coherence to our meetings and relationships in work and family, finding our precise place in the neighborhood and in history."

Eugene Peterson, Leap Over a Wall
In each church where God has planted us we have sought out folks to invite to our table. We share not just good food, but our personal "legends," stories, the familial lore, as well as laughter, and even sometimes pain and tears. We are meant to share life together in community. The early church "broke bread in their homes and ate together with glad and sincere hearts, praising God and enjoying the favor of all the people." It wasn't just about food or fun — it was entering each other's story, sharing together, bearing together, encouraging one another, carrying one another. It is in sharing our stories we find meaning and purpose in life.
Most important of all, continue to show deep love for each other, for love covers a multitude of sins. Cheerfully share your home with those who need a meal or a place to stay. God has given each of you a gift from his great variety of spiritual gifts. Use them well to serve one another.

1 Peter 4:8-10 NLT
I am so grateful for the friends who have gathered around our table in past years. It has been great fun while writing to think of each one, say a prayer, and experience a bit of longing to gather together again! I've lost track of a few of those friends in our moving from city to city. With others we are still connected if only by the thin thread of technology.
One of these days we will all meet again together in the new kingdom,
share our stories,
at the banquet table of the King of Kings!
Oh what glory that will be!
But here on this mountain, God-of-the-Angel-Armies
will throw a feast for all the people of the world,
A feast of the finest foods, a feast with vintage wines,
a feast of seven courses, a feast lavish with gourmet desserts.
And here on this mountain, God will banish
the pall of doom hanging over all peoples,
The shadow of doom darkening all nations.
Yes, he'll banish death forever.
And God will wipe the tears from every face.
He'll remove every sign of disgrace
From his people, wherever they are.
Yes! God says so!
Also at that time, people will say,
"Look at what's happened! This is our God!
We waited for him and he showed up and saved us!
This God, the one we waited for!

Isaiah 25:6-9 MSG