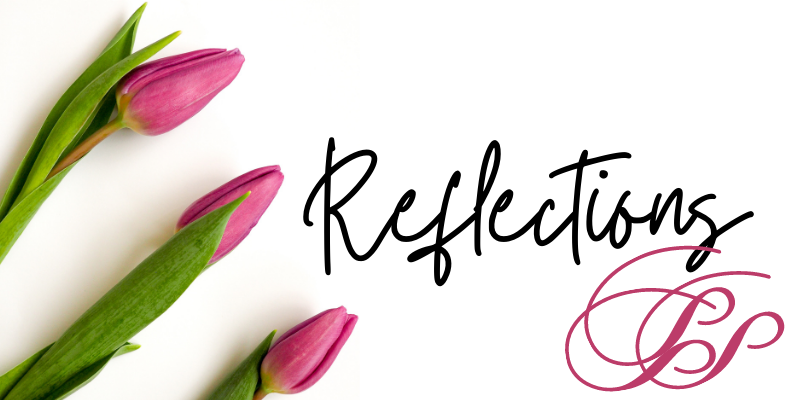 The prayer of faith is a sincere, sweet, and
quiet view of divine, eternal truth.
The soul rests quiet, perceiving and loving God;
sweetly rejecting all the imaginations that present themselves,
calming the mind in the Divine presence,
and fixing it only on God. 

~ M. De Molinos
---
quieting my mind
choosing to be still
sensing His presence —
His voice, listening
Fixing our minds only on God – what a thought! Recently I read a quote that suggests God is always talking to us — it's only when we are quiet enough, that we can hear Him over and above the world around us.
---
There is hardly ever a complete silence in our soul.
God is whispering to us well-nigh incessantly.
Whenever the sounds of the world die out in the soul,
or sink low, then we hear these whisperings of God.
He is always whispering to us, only we do not always hear,
because of the noise, hurry, and distraction
which life causes as it rushes on. 

Peter Faber, French Jesuit theologian
---
Too often we focus on our own desires, our own whisperings, our own cries to the Creator. And we know He does hear us. In fact, I am amazed that the creator of the universe takes notice of me. But He doesn't just take notice – when I take the time to be still in His presence, He is already there, speaking to me!
---
Now I'll listen carefully for your voice and
wait to hear whatever you say.
Let me hear your promise of peace—
the message every one of your godly lovers longs to hear.
Don't let us in our ignorance turn back from following you.

Psalm 85:8 TPT
---
The invitation today is to draw near!
Hebrews 4:16 (ESV) – Let us

draw near

with confidence to the throne of grace, that we may receive mercy and may find grace to help in time of need.
Hebrews 7:25 (ESV) – He is able to save forever those who

draw near

to God through Him, since He always lives to make intercession for them.
Hebrews 10:19-22 (ESV) – Therefore, brothers, since we have confidence to enter the holy places by the blood of Jesus, by the new and living way that he opened for us through the curtain, that is, through his flesh, and since we have a great priest over the house of God, let us

draw near

with a true heart in full assurance of faith, with our hearts sprinkled clean from an evil conscience and our bodies washed with pure water.
Hebrews 11:6 (ESV) – Without faith it is impossible to please Him, for he who

draws near

to God must believe that He is, and that He is a rewarder of those who seek Him.
---
My God, permit me not to be
A stranger to myself and thee;
Amidst a thousand thoughts I rove,
Forgetful of my highest love.

Why should my passions mix with earth,
And thus debase my heavenly birth?
Why should I cleave to things below,
And let my God, my Saviour, go?

Call me away from flesh and sense;
Thy sovereign word can draw me thence:
I would obey the voice divine,
And all inferior joys resign.

Be earth, with all her cares, withdrawn;
Let noise and vanity be gone;
In secret silence of the mind,
My heaven, and there my God, I find.

Isaac Watts