I love to dig in the dirt. I don't consider myself to have a green thumb, but I love to try to grow various plants. Right now I have a small herb garden, plants to attract monarch butterflies, and a few perennials. Evidently from the colors in my garden I like purples and pinks!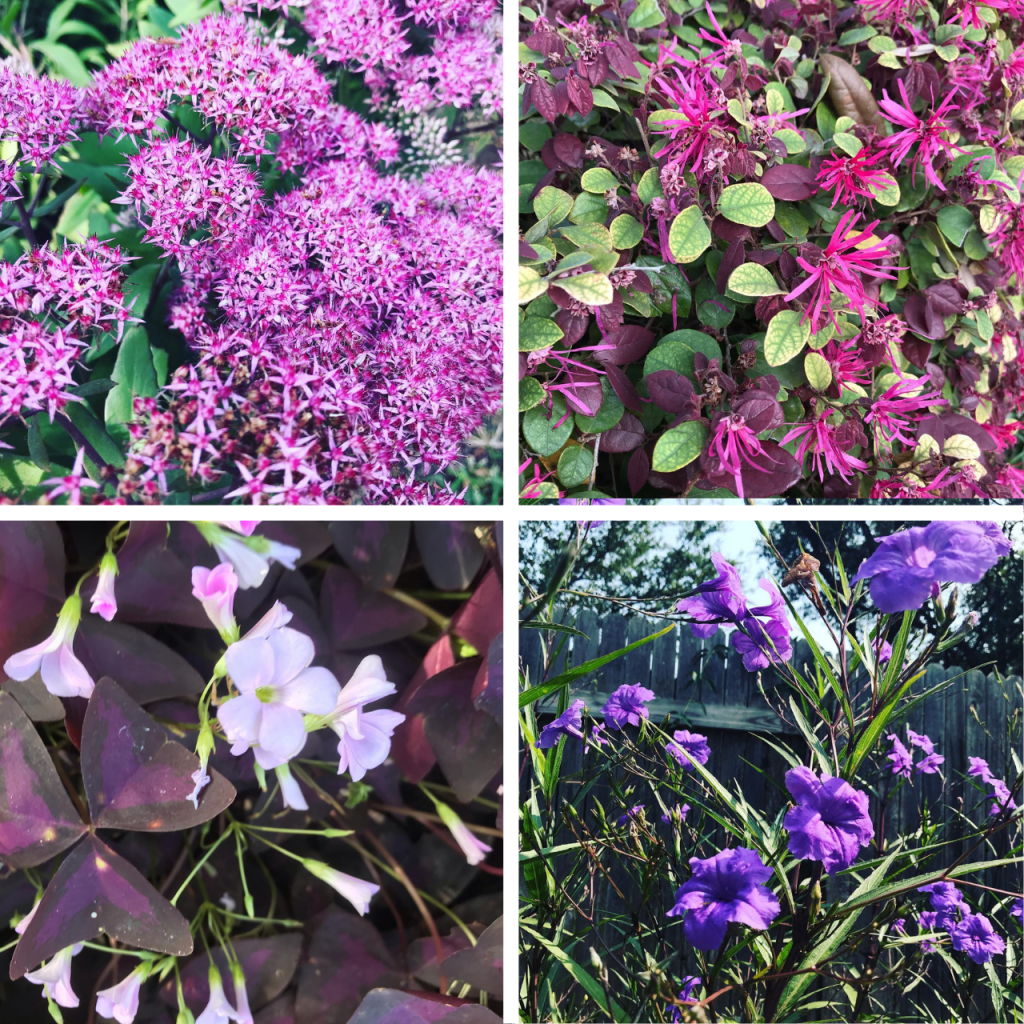 In Whittier's poem below, I love the line … "where these human hands of ours may share work of thine!" Just as I desire to till the ground, to dig in dirt, to plant seed, nurture flowers, so our God is a gardener … from the Garden of Eden to the soil of my heart … God tends to his own.
O painter of the fruits and flowers,
We own wise design,
Where these human hands of ours
May share work of Thine!

Apart from Thee we plant in vain
The root and sow the seed;
Thy early and Thy later rain,
Thy sun and dew we need.

Our toil is sweet with thankfulness,
Our burden is our boon;
The curse of Earth's gray morning is
The blessing of its noon.

But, blest by Thee, our patient toil
May right the ancient wrong,
And give to every clime and soil
The beauty lost so long.

~J. G. Whittier
Even now I'm humming a favorite hymn … "
I come to the garden alone
while the dew is still on the roses,
and the voice I hear falling on my ear
the Son of God discloses.
And he walks with me, and he talks with me,
and he tells me I am his own;
and the joy we share as we tarry there,
none other has ever known.